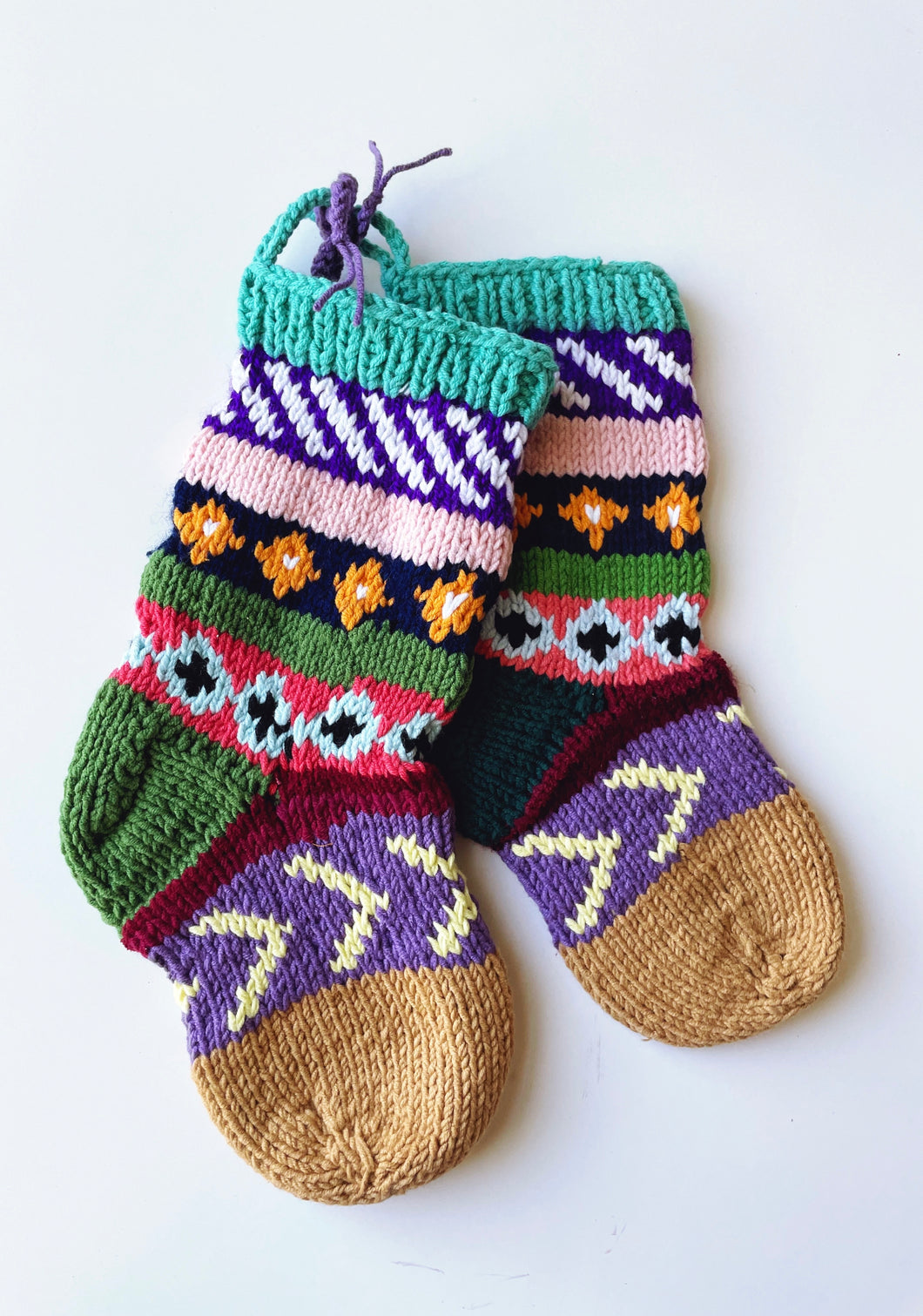 Hand Crochet Christmas Stockings/Hand Crochet Socks for Kids.
Regular price $30.00 Sale
Get ready for a cozy and festive holiday season with our hand-crocheted Christmas stockings for kids. Each stocking is lovingly hand-knit by women in Turkey, using colorful cotton yarn remnants, resulting in unique, one-of-a-kind designs. No two pieces are alike, and you can expect delightful variations in colors.
These stockings are not only festive but also super comfortable and wearable for kids. They're crafted with their comfort in mind. To ensure their longevity, simply hand wash them in cold water and allow them to dry flat. Feel the joy of the season as you hang them by the fireplace, and don't hesitate to purchase multiples for a full and colorful mantle display. Each stocking comes with a convenient hanging loop attached. 🎄🧦